The first time I had even heard of the Pacific Bonsai Museum was when a co-worker and bonsai artist himself managed to arrange for a small exhibition at the store we both worked. It was fascinating to see miniature versions of trees arranged in artful displays.
You'll notice that I'm not featuring photos of the of the entire bonsai, just close-ups. One of the many types of photography styles/formats I like is macro. I guess it is because I don't like to miss the tiny details that can be overlooked. While I will not claim this is true macro photography, I liked the taking a piece of the whole for my memories.
This small museum seems almost hidden away on the former Weyerhauser Corporate Complex near Federal Way, WA. Admission is by donation and they feature different exhibits through the year. The current exhibit is their permanent and will be featured until April 20th, 2018, with the upcoming exhibit being Living Art of Bonsai: Elements of Design. When I visited last year, it was Natives.
It is a tiny wonder found in our evergreen trees. Admission is by donation.
Directly next to the museum is the Rhododendron Species Botanical Garden. When I visit again, I will feature this location with some photos as well.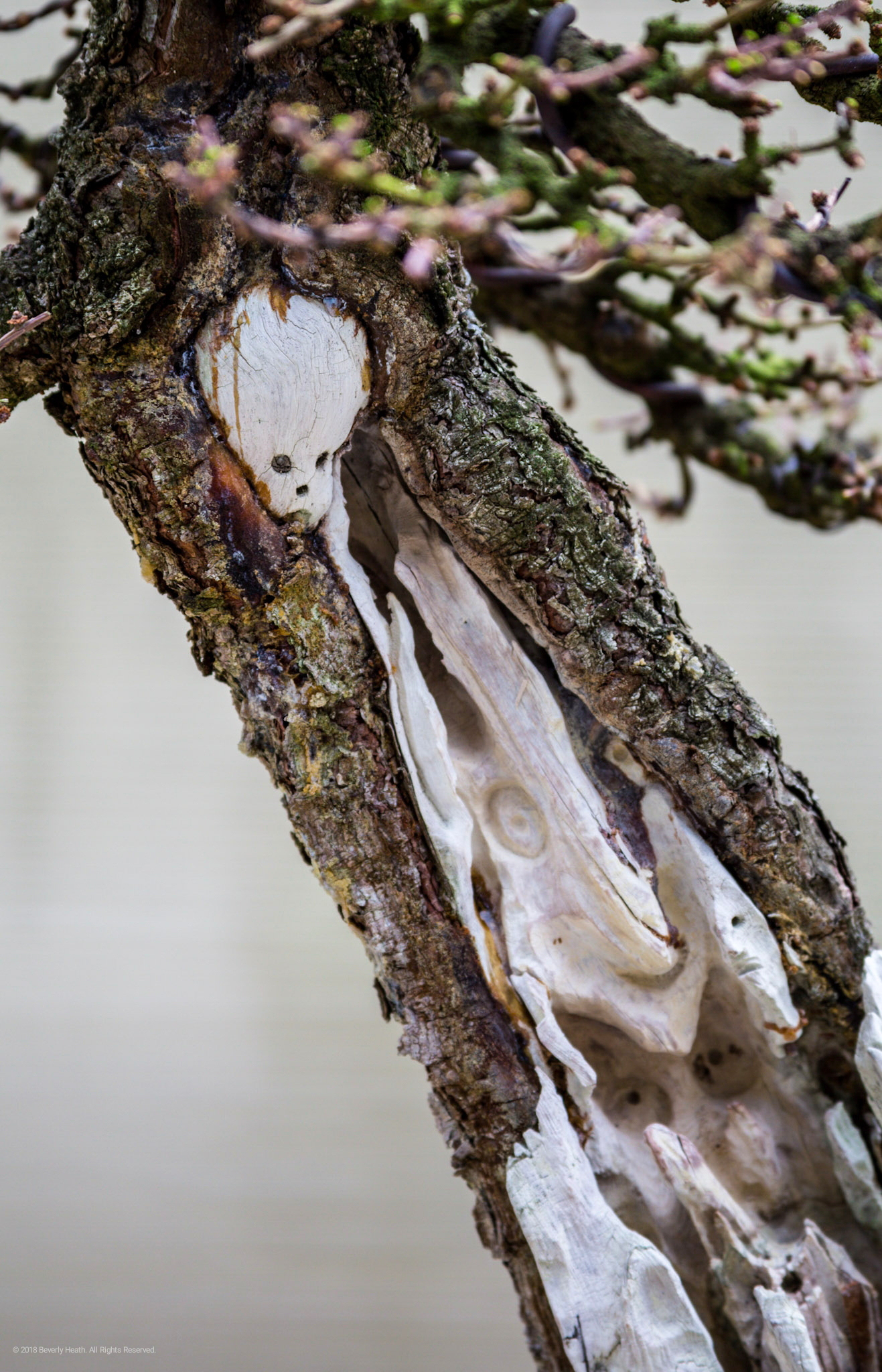 I highly encourage paying a visit. I know I plan on going again when the next show is ready.